Branding the Blockchain: The NFT Marketing Revolution
Have you heard about the craze around non-fungible tokens, aka NFTs? These one-of-a-kind digital goodies live on blockchains and can be anything from art and tunes to clips and collectibles. The cool part? They can be swapped without worrying about fakes.
With NFTs getting more and more popular, businesses are catching on to their marketing potential. By making exclusive digital items, brands can connect with fans in new and exciting ways. From art enthusiasts to huge companies, NFTs are changing how we see and interact with the digital realm. 
In this blog, we'll dive deep into NFT marketing, checking out what makes these digital treasures special and how big shots in the market are cashing in on their popularity. Don't you want to join the club?
Why NFT Marketing is Popular Now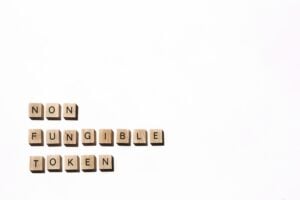 You wouldn't be the first to wonder why NFT marketing is all the rage these days. Here are some reasons why NFTs are taking the marketing world by storm:
Building Customer Loyalty
NFTs are a game-changer for loyalty programs! Brands can reward their fans with cool NFTs for doing stuff like taking surveys or sharing on social media. It's a win-win: customers get rewarded with unique digital assets, and brands get the love and loyalty they're after. 
Plus, NFT-based rewards can create a sense of urgency, with fans eager to snatch up limited-edition tokens before they're gone.
More Exclusivity
With NFTs, brands can create one-of-a-kind content that's super collectible. We're talking videos, music, or even full-on virtual worlds. These digital masterpieces can't be duplicated, making them ultra-desirable for collectors. By offering exclusive content through NFTs, brands can build hype and keep their audience engaged and excited for what's next.
Extra Revenue Stream
Who doesn't like more moolah? We know we do!
 NFTs let businesses rake in the dough by selling access to premium content. It's a nifty way to make money beyond ads and traditional subscriptions.
Not only do customers get a killer, personalised experience, but brands can also benefit from a new revenue stream and increased customer satisfaction.
Boosting Brand Recognition
When people see an NFT for a brand they like, they're more likely to check out what that company's got to offer. 
Do you know what that means?
NFTs can serve as digital billboards, spreading the word about your brand and products. By creating buzzworthy NFTs, brands can tap into the curiosity and enthusiasm of potential customers, leading to increased brand awareness.
Better Engagement
An NFT could be your customer's golden ticket to an awesome brand experience. NFTs help spark conversations, bring in new customers, and keep your loyal fans coming back for more. By incorporating NFTs into your marketing strategy, you can create immersive, interactive experiences that keep your audience hooked and eager to see what you'll come up with next.
The idea of NFT marketing was unheard of a few years ago, so by incorporating modern technology into your marketing strategy, it makes it a whole lot more memorable.
NFT Marketing in Action: Brands That Do It Right
You know what they say; if you can't beat 'em, join 'em! Here are some brands that have embraced NFTs as part of their marketing strategy.
Lamborghini
Lamborghini's recently 60th-anniversary celebration wanted to end with a bang, with its innovative NFT campaign: 'The Epic Road Trip'. 
These sweet phygital collectibles come with real-life perks and experiences, all in the luxurious style the brand is known for. 
So, how did they do it?
Lamborghini's exclusive NFTs were created with the help of INVNT.ATOM™ and Web3 Pro™ to reward their die-hard fans with themed digital goodies for both the metaverse and real world. 
As an NFT holder, you'll score a:
VIP tour of the brand's headquarters in Sant'Agata 

GLB Lamborghini file to be used in the Metaverse

Exclusive insight into the latest Lamborghini model

Sketch of "Centro Stile" by Lamborghini's Head of Design, Mitja Borkert
But it doesn't stop there!
You'll also snag access to Lamborghini's Discord channel, exclusive wallpapers, and other cool surprises. And if you grab at least two "Epic Road Trip" NFTs, you'll also get a 60th-anniversary commemorative collectible.
So what do you need to do to get your hands on a Lamborghini NFT?
Simply visit their dealerships or join the brand's in-person activities. Attendees can claim their goodies via QR codes, helping spread the word about Web3 and the NFT world.
Lamborghini's Marketing Director, Christian Mastro, says, "The Epic Road Trip is the latest example of our unconventional approach, which has powered us for six decades. As we celebrate 60 years of forward-looking attitude, we want to reward customers and fans for their loyalty — giving them a chance to get even more involved and connected with the brand."
Balmain
On March 22nd, French luxury brand, Balmain stepped into the Web3 world with a limited series of NFT sneakers based on their Unicorn line. And yes – each NFT complements a pair of limited-edition real-life shoes. 
The Unicorn Phygital Wearable Collection, available now, features 130 sneaker NFTs with identical physical twins. You'll see five unique designs in these Unicorn bundles, priced between $1595 USD and $2095 USD, payable in traditional currency or Ethereum, if you're into that kind of thing. 
Space Runners, is the digital fashion company behind the collection, having teamed up with Balmain to create their Ethereum NFTs.  And it's not just about the shoes. Balmain Unicorn NFT holders get some sweet perks like early access to future Balmain drops, exclusive products, and digital wearables for online games and metaverse platforms.
Just a heads up, though – Balmain's Unicorn NFTs aren't ready for metaverse gaming platforms yet. However, they will be wearable in Space Runners' own closed metaverse, set to launch by the end of the year. So, stay tuned!
Clinique 
These days, it's crucial for brands to show off their values, not just push products.
A study by 5WPR discovered that a whopping 83% of Millennials think it's crucial for companies they support to be aligned with their beliefs and values. PwC's research showed that Millennial and Gen Z consumers are way more likely to weigh environmental, social, and political factors when deciding if they can trust and support a brand.
Popular makeup brand, Clinique, is all about catering to every skin type, so it's no surprise they're all-in on inclusivity and diversity in both their products and their marketing strategies. 
Their impactful 'Metaverse Like Us' campaign shines a light on the need for more diversity in the Web 3.0 world and tries to make a real difference. By adding extra traits to their Non-Fungible People lineup, they're not only making them rarer and more desirable but also bumping up their value.
Clinique's Non-Fungible People NFTs aren't just images; they're also avatars you can rock in different metaverse spots or games. How cool is that?
Budweiser
For those of us who are new to the world of NFTs, the thought of purchasing one might seem daunting.
Budweiser acknowledged this in their own NFT campaign and made things super easy for its audience to participate and get in on the fun. 
Budweiser launched its own NFTs featuring 1,936 one-of-a-kind digital cans. It might seem like a random number, but it's actually a nod to 1936 when the first Budweiser can was born. It's all in the details!
To make participating a breeze, they set up an easy vanity URL (Budweiser.com/nft) where interested customers could snag their NFTs using their preferred method – Ethereum, Bitcoin, or even their trusty credit cards.
Keen to Try NFT Marketing, But Don't Know How? 
Having spent over a decade in the marketing industry, we've witnessed the rise of NFTs and the huge potential they have to skyrocket a brand's success. Incorporating NFTs into your marketing strategy is the perfect way to boost some buzz around your brand, engage your audience, and create unique experiences that make your business stand out from the rest. 
But hey, don't stress if you're feeling a little lost in the elusive world of NFTs – that's where we come in! 
Here at First Page, we've got the NFT marketing wizards you've been searching for, and we'll work our magic to make sure your brand shines bright well into the future. We'll make the most of this innovative technology and apply our expertise to an NFT campaign that puts your brand on the map.
So, what are you waiting for? Contact us today!