5 Extremely Successful Australian YouTubers Who Sizzle
YouTube gets visited by over 2 billion people every month, and the majority of its content (over 70%) is watched on mobile devices. It has versions in over 100 countries, and 90% of people admit to discovering new products, and brands, on YouTube. It is a mega social media platform that is growing by the day.
Since its inception 16 years ago, it has become the second-largest social media platform after Facebook. It was bought by Google in 2006 for $1.65 million, and its estimated value now lies at around $160 million. In fact, one billion hours of video are watched per day and around 500 hours of video gets uploaded every 60 seconds.
So, why is it so appealing to be a vlogger on YouTube and who are the Australian YouTubers making a name for themselves? Here we take a look at them!
Why is it so appleaing to be a YouTube vlogger?
Successful vloggers on YouTube take their work very seriously. Their video clips may be only a few minutes long, but many hours go into those few minutes. Pre-production planning, as well as lots of editing, takes place so that everything you watch is "picture" perfect.
Once you have your YouTube channel going and your subscriber base continues to grow, the financial rewards are plentiful!
5 Top Australian YouTubers
The following 5 Australian YouTube vloggers know all about successful content, as they have mastered it. These five make YouTube video creation look easy. They know exactly what their target audiences want!
1. Lauren Curtis
Beauty vlogger
3.41 Million subscribers
315 Million video views
Lauren Curtis is a beauty and fashion expert who has an extremely popular YouTube channel called "laurenbeautyy," which was created on August 31, 2011. She lives in Perth, Australia and her Instagram has over 1.2 million followers.
She does beauty and hair tutorials, makeovers on herself, reviews products, and anything else you can think of that is beauty-related. It's not hard to see why she is so popular. She talks a lot during her makeup tutorials and is very relatable and fun to watch on camera. One of the biggest appeals of her makeovers is that they are so transformative. She's blonde and beautiful, and comes across like the girl next door.
2. Ethan Marrell (Ozzy Man Reviews)
Satirical vlog reviews about everyday life
4.67 Million subscribers
1.68 Billion video views
The man behind Ozzy Man Reviews is Ethan Marrell from Perth. He used to make films, and was a stand-up comedian before venturing onto YouTube as "Ozzy Man." His reviews are hilarious and he injects a lot of satirical humour into them, as well as lots of foul language. Joining YouTube in 2014, he has been a success ever since!
Ozzy Man also posts on Facebook, where he has 4.3 million followers, and that number grows by 600,000 a month. He has a degree in internet communications, and is putting it to good use, as one of Australia's biggest YouTube stars!
3. Ann Reardon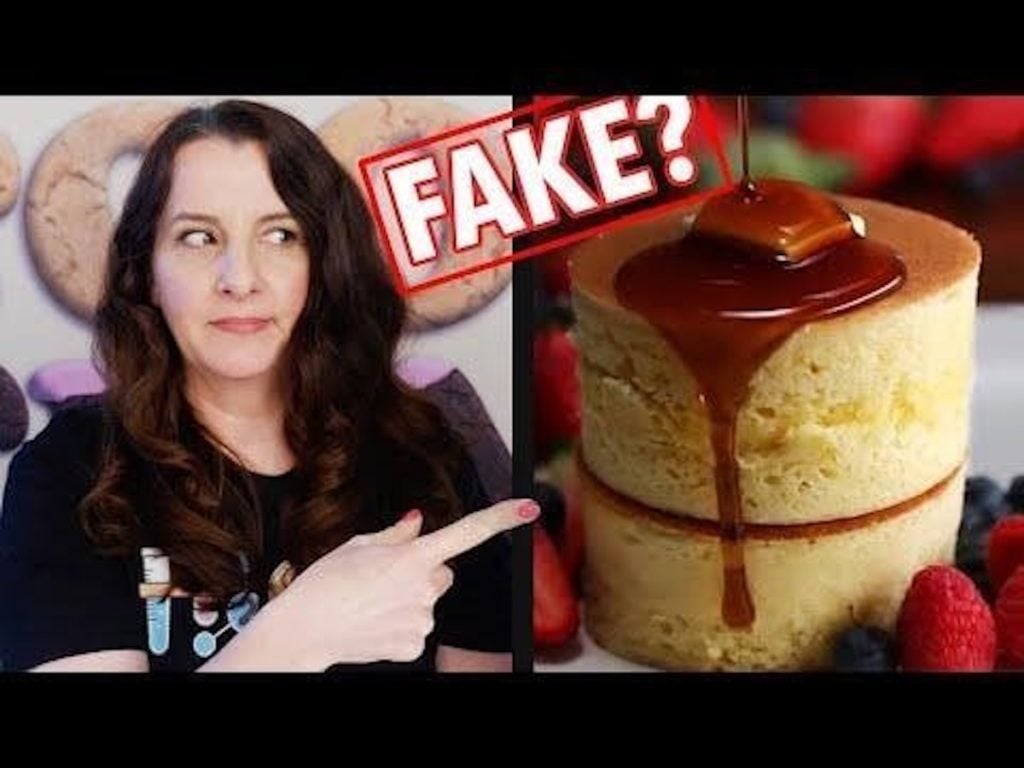 Food vlogger

4.6 Million subscribers

772 Million video views
Ann Reardon is the face behind the extremely popular food vlog "How To Cook That." The channel has been going since 2011, and in it, Ann teaches how to have fun with the most decadent of desserts, making them so that they look and taste great. She uploads a video every two weeks.
She has 190K followers on Instagram, and 116K followers on Facebook. She's fun to watch and shows how to cook and bake desserts in a structured step-by-step way. She also injects humour into her videos, and you only need to watch one to see why she is so popular!
4. Jayden Rodrigues
Dance vlogger
1.12 Million subscribers
351 Million video views
Jayden Rodrigues has serious dance moves, as can be seen in his videos. He's a choreographer, singer, and dancer, who's easy on the eyes, and moves to the world's trendiest songs. His tutorials show how to dance, and those that follow his moves are called the "Rod Squad."
He joined YouTube in 2009, and has been moving, and grooving, ever since. He has 118.3K followers and 2.1 million likes on TikTok. His videos are fun, and he usually includes other dancers with him to join along.
5. Tina Yong
Lifestyle vlogger
3.27 Million subscribers
414.5 Million video views
Tina Yong's videos are very refreshing and light. She's delightful to watch, and does many things on her channel, from trying on different makeup to nail art, reviewing "Skims" and other women's fashion items, eating different food, and trying out different artistic hobbies, such as diamond painting.
She joined YouTube in 2013 and is based in both Sydney and Singapore. So far, she's uploaded 366 videos and has 193K followers on Instagram. She's so popular, she even has a YouTube video with one of the biggest beauty and makeup vloggers on YouTube, Nikkie de Jager of NikkieTutorials. Their video "NikkieTutorials Tries Singapore Snacks for the First Time," has 713K views.
What is the next step?
YouTube is a creative platform that allows for so many different types of interesting content. If you have a YouTube channel, you know that "Content is King," and the better the content, the more traffic will be directed towards your videos.
If you want your YouTube channel to stand out, speak to one of our professional Digital Strategists today, and they'll help you with all your YouTube needs. Watch your subscriber base grow!