How Do I Market a Business Online?
No business can prosper without being able to reach its customers. In today's day and age, the best way to do that is with online marketing campaigns.
Despite billions of people using the internet to find the businesses that meet their needs, attracting and converting your target market isn't always a straightforward prospect.
One reason why is the seemingly endless amount of competition vying for customer attention. To successfully overcome this, you must supply the right message, at the ideal moment, via the right marketing channel.
Don't know where to market your business online? Get started with our guide below, where we give free marketing tips for small online businesses, tailored to different types of businesses. No matter what you sell, you can reach your customers throughout their buyer journey.
B2C eCommerce
Building a thriving B2C eCommerce business can be incredibly lucrative. But you'll struggle to stand out against the competition without knowing how and where to advertise your online business.
Use Social Media
Social media is an obvious place to start any online marketing campaign. Yet you'd be amazed how many business owners fail to get the most out of their effort.
In the world of e-commerce, the most effective platforms for your needs will likely be TikTok and Instagram.
Highly visual, these platforms are awesome for showcasing the best aspects of your products. They also make it easy to highlight your brand values and engage with customers on a personal level.
Once you've established an active social media following, it's time to focus on bringing these people to your website in large volumes.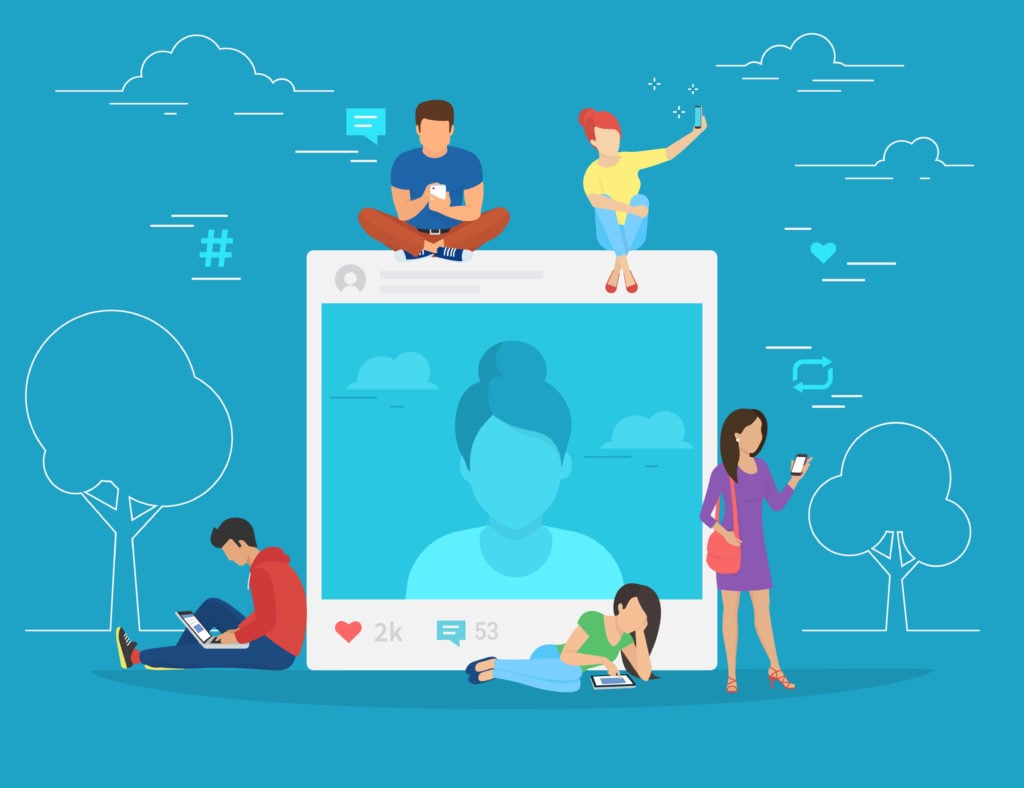 Tap into Email
While social media will hopefully lead to more sales, you can also use email marketing. Carefully designed customer journeys can turn your email subscribers into ready customers.
Use email campaigns alongside audience data – such as age, gender, location, average order value (AOV) and more. Tailor your email campaigns to each specific audience segment, to drive up- and cross-sell for even greater profits.
To keep sales ticking over the long term, e-commerce businesses should also consider generating a sharp loyalty programme. For instance, a VIP membership structure or referral codes will help boost customer loyalty and market your small business online.
Alternatively, you can keep customers at risk of churn interested in your business by sending out discount codes. By segmenting users with abandoned carts or unread emails from your business, you might discover someone is a willing customer after all.
B2B Professional Services
Marketing a physical product may seem simpler than knowing how to market a service business online. Yet professionals, ranging from lawyers and accountants to architects, can reach and convert their target market just as easily.
Have a Strong Website
Professional service businesses need a dedicated, SEO-optimised website, to make sure they're discoverable on Google and other search engines.
Here, you can showcase stellar testimonials from past clients to establish your credibility and reliability.
With a solid understanding of Google Analytics, you can develop a precise understanding of how people browse your website. Consider how website traffic flows from one page to the next, and reflect on how you might optimise this journey to increase conversions.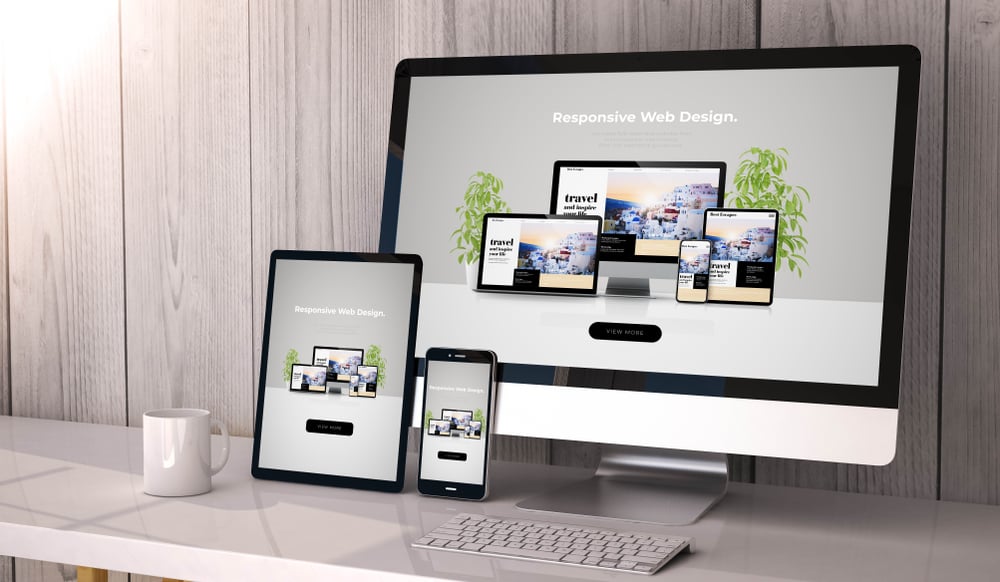 Content and Search Marketing
Service providers are ripe for online content marketing campaigns. By creating engaging blogs and how-to guides on relevant industry topics, you can highlight your talent, climb the results page and generate backlinks.
If your industry is particularly competitive, running data-driven Google Ad campaigns based on targeted keywords and location information is a way to attract great leads.
B2B Software Company
There's no shortage of software companies looking to turn big businesses into ongoing clients. A deliberate approach to marketing your software company on the internet can be your ticket to catching the eye of corporate decision-makers.
Tailor Your Website
Backed by detailed buyer personas, you can understand the needs of your various customers on a fundamental level. Then, this information can be used to create highly educational landing pages for users with different levels of technical knowledge.
Create detailed blogs, on your website or platforms like Medium. Highlight how your product solves common issues for users, or produce instructional content that delves into its feature-rich nature.
Don't forget to include an attention-grabbing CTA that links to a demo version or a free trial!
Talk with Your Audience
Just because you're a B2B operation doesn't mean you shouldn't get active on social media. You can answer industry-based questions on Quora to express your skills or become a productive member in relevant Twitter communities. This is a clever way to use a free online marketing strategy to your advantage.
You also shouldn't underestimate the reach of LinkedIn. By creating thought-provoking content around the benefits of your product, you can attract decision-makers straight to your profile. You can also reach out directly via InMail to drive even more interest in your business.
B2C Brick-and-Mortar
Your brick-and-mortar company can significantly expand its customer base by knowing where to market your business online. Whether you're a clothing store or a fancy restaurant, focussing on consumers within walking distance of your business is key to getting people through the door.
Keep It Local
A Local SEO campaign will make sure you stand out amongst nearby customers. However, this means your website and social media profiles must feature your target location within headings and descriptions.
You also want to make sure your contact page has the latest information, so you never miss a chance to make a sale.
In addition, local listing directories provide great opportunities to increase your reach. By sharing the same business name, address and phone number (NAP) as your website across multiple directories, this gives your brand a great SEO boost.
Some of the most popular directories in Australia for marketing your business on the internet include Google My Business, Facebook, Apple Maps, True Local and Yellow Pages.
Appeal to Mobile
Alongside a website optimised for location information, you should aim to appeal to mobile customers. The majority of your target market will browse your website using their smartphones – so make sure assets like images, menus and contact information are easily accessible.
Measure the success of your digital marketing campaign by coming up with clever ways to link back to your foot traffic. For instance, an in-store survey or social media check-in campaign will provide great data to improve your future approach to marketing your business online.
Social media is also hugely important for local brick-and-mortar businesses. While you might think an occasional status update is enough to keep customers interested, you want to take an active role in building a community around your company.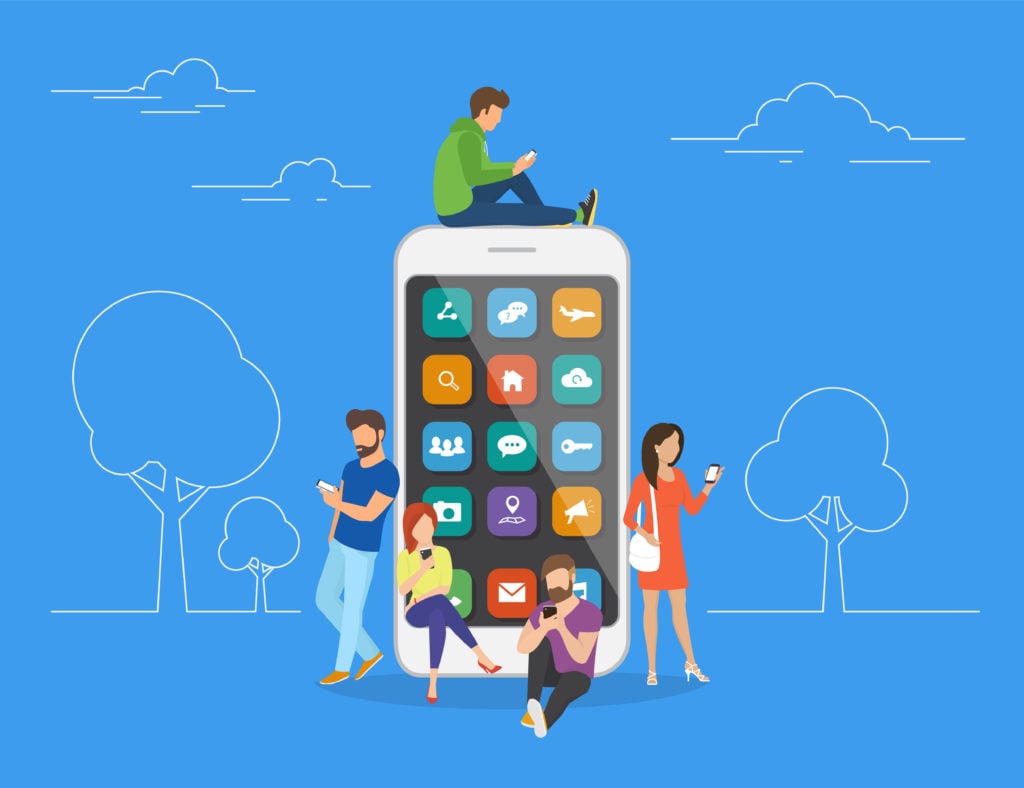 Market Your Business Online with First Page Australia
Running a successful business takes more than just opening the doors to customers. You must have a comprehensive approach to your online marketing campaigns if you want to achieve results that see you reach the pinnacle of the industry.
With the experts at First Page AU leading thousands of highly effective campaigns for both big and small businesses around the globe, you can trust us to take charge of your digital marketing efforts.
Get in touch with our talented team to discuss how we can personalise a digital marketing strategy that skyrockets your brand awareness and dramatically increases your customer base.

Also, don't forget to check out our top 10 lead generation strategies.