Here's What Businesses Need to Know about the Latest Google Content Update
Google announced another update to how its search engine will determine website rankings – and it could be a major one.
Search Engine Optimisation may be in for another shakeup, similar to the earthquake of an impact that Penguin had when it debuted ten years ago. Considering that websites live and die according to how well they perform on search engines, Google's helpful content update is something every business owner needs to know about.
For everything you need to know about Google's latest update to search engine visibility, read on ahead with this blog post.
How Will Your Website Be Affected?
Google has just announced its new approach to deciding whether a website is useful for people browsing online – and therefore how well your website will rank on the Search Engine Results Pages (SERPs).
When they announced the helpful content update, Google took care to emphasise that the SEO best practices you've been following haven't been rendered invalid overnight. Algorithm update or not, the gold standards in SEO will remain the same.
Think of Google's helpful content update as adding a user-friendly aspect for search engines. SEO is always valuable for search traffic, but even more so when it's applied to people-first content. Google's search results algorithm will permanently be using this factor to classify websites for this algorithm update.
How Does the Helpful Content Update Work?
The helpful content update acts as a "signal". Or in other words, it's one of the numerous factors that Google will use for ranking web pages against other search results.
The helpful content update may be similar to how it was during the early days of the Penguin and Panda updates. These algorithm updates brought about sweeping changes at the start, but today they are baked into the core of how the Google algorithm works.
Penguin targeted sites with poor backlinks, while Panda was designed to combat low-quality content on the internet. They both improved the quality of the online search experience for search traffic.
Any websites that suffered in ranking after the roll-out of the algorithm changes had a chance to improve and regain their traction. Once the websites had cleaned up their link profiles or cut their low-quality content, it was all smooth sailing from then onwards, but with a better ability to serve the browsers and potential customers who are using your website.
Will the Update Impact Every Website?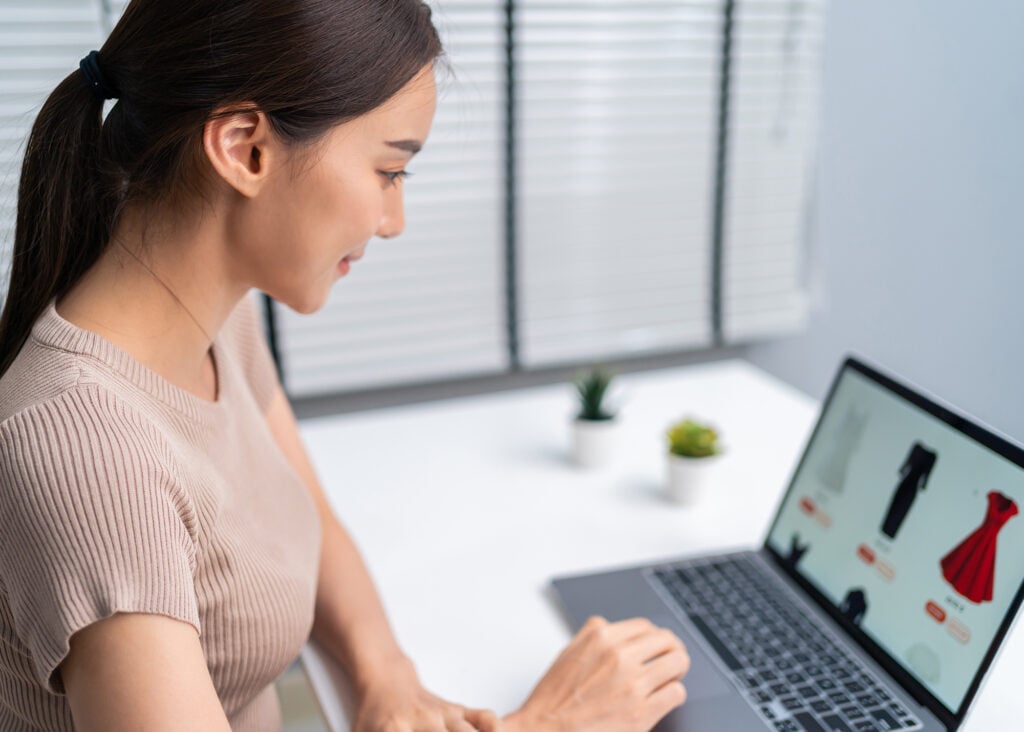 Some websites will see their search engine traffic affected more than others – and that's a deliberate thing.
The upgrade targets the websites that have manipulated the Google ranking system. Businesses that have been pumping out information that isn't really beneficial to readers but still ranks highly due to SEO, rather than the quality of the content, will be the ones targeted.
If your website has been concentrating more on SEO than on producing quality content that is useful to readers, you may be more affected than others. Google has long emphasised how important readability, user-friendliness and quality are. Unless your website is performing at its best in this regard, you may notice your site suffer in the weeks to come.
While the Google helpful content update is so new, it's currently unknown how different this ranking signal will be or how much noticeable impact it may have.
Is Google Penalising Websites for Poor Quality?
The Google helpful content update isn't a punishment or a penalty, though it will probably seem like one if the signal applied to your website leads to a drop in rankings and traffic!
Of course, if your website is affected, it's not the end of the story. All you need to do is take a fresh approach to your content strategy. The intensity of the signal may be reduced or even removed over time, once Google's algorithms pick up that the content of your website has changed to better serve the people who are browsing it.
It's a sure and steady process to enhance your online content so you can get the signal removed from your website.
What the Next Few Months Will Look Like
The new search results update includes a helpful content classifier. While you won't see this on the Google search console, it will be there, operating continuously and in real-time.
What does that mean for your business? For any new website you are building, to make it will perform well in search, the signal needs to be taken into consideration right from the beginning.
But it's not just new websites that'll experience an impact. If the volume of SEO content produced for a given website goes beyond a certain limit, it may be deemed to be unhelpful content. If this may apply to you, your existing website may be impacted over the course of the next few months. It's no longer just about hitting a particular word count!
Part of Google's roll-out is being ready for the websites that are willing to change and keep up with the times. If you're adjusting your SEO strategy to keep delivering quality and meeting the preferred word count, then the algorithm updates will notice this and take it into account. Google will help your website to perform well in search again.
For example, the weight of a deranking signal will be lessened or even lifted, if the helpful content classifier finds that your content has refreshed with the preferred word count to be more useful for online readers.
What Does "Quality Content" Even Mean?
What Google wants is content that focused on meeting the needs of the people consuming it. But what does this exactly mean? It's more than just a particular word count. Let's break it down step by step.

Your Existing or Intended Audience
First of all, your business and website should have an existing audience in mind. Go over your online content and business front from the point of view of your existing or intended audience.
Is the way your content is laid out, and the types of blogs or other content you have, useful to your existing audience? Does it answer their questions and give them the information they need to make critical choices about your products and services?
Here's a key question to ask to see whether your content was valid. If search engines like Google didn't exist, and potential customers only happened upon your website by chance, would your content still appeal to them?
The Real Expertise You Offer
Readers prize information from thought leaders. Knowing your subject matter inside and out is crucial. You need to publish content to clearly demonstrate first-hand expertise and a depth of understanding of your topic.
Even though the update is new, the values it's driven by shouldn't be anything new at all!
This goes hand-in-hand with another update that was rolled out not too long ago, in July 2022. This only impacted websites with product reviews, but it had a similar approach, to down-rank websites that seemed to be relying on fake reviews that don't demonstrate first-hand expertise of the product at hand.
The Primary Purpose of Your Website
Different websites have different goals or areas of focus.
How Google rates the quality of your web pages and overall site will depend on how well it fits its primary purpose.
Is your content created primarily to educate readers on a topic, or are you more focused on getting leads and sales at the business end of the sales funnel?
Once Google has an understanding of how your website is trying to be helpful for people searching online, it'll have a better idea of how to rank the effectiveness of your website in meeting the needs of your target audience.
Usefulness of Your Website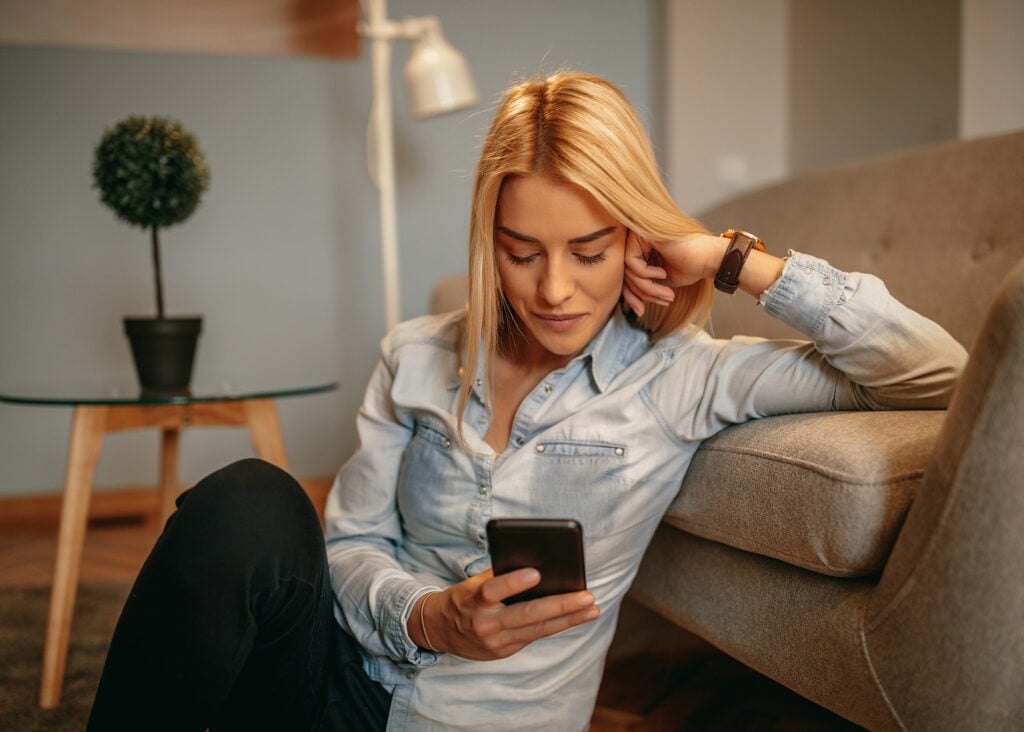 Most website owners who have a search engine-first approach are convinced that their material is informative and useful to their site visitors. But what if you're wrong?
Considering you don't have much room to manoeuvre if your website turns out to be unhelpful content, have a think about it this way: Does your content leave readers feeling like they understand enough to move on to the next step, or will they still need to research about it? Does your content give your readers a satisfying experience?
For example, if a reader feels there are more options out there than just the ones you've discussed on your site, they may go digging around online for more information… and that's when they're in danger of ending up on a competitor's site.
And keep in mind, it doesn't matter whether you think you've been informative enough or not. It only matters whether your readers think so, too. At the end of the day, Google aims to provide users with search results that will offer a satisfying experience.
A Website Designed for People
Here's another way to look at the same question. Is your web content primarily intended for Google search ranking algorithms, rather than being created with humans in mind?
If you have unhelpful content that is stuffed with keywords, repetitive or otherwise not useful or enjoyable to read, there's a chance your website will be categorised across the board as being largely designed for search engines.
Of course, it's not a black-and-white scenario, and the impact on websites will fall along a spectrum. The weighted signal, according to Google's advice, should be stronger on websites bogged down in unhelpful content, and far lighter on other websites that are creating content that is more user-friendly.
So the websites that will be the most heavily penalised are the extremely spammy ones that have very little to offer for searchers.
Websites with a heavy focus on creating content for SEO, but still keeping the readers in mind to offer some beneficial information, will also suffer a bit but definitely not nearly as much. This is where we expect most of the affected websites to clock in at.
The new core algorithm will also reward content written to be user-friendly!
What You Need to Do Now to Protect Your Business
With an imminent rollout of the update, now is the time for swift action. Here's what you need to do to protect your business.
Write Better Content, Not More
It's crucial to keep in mind that this is a new new site-wide signal. If Google labels your entire website as having unhelpful content, this down-ranking signal will have an impact on the high-quality content on the site, as well as everything else.
Many websites have been creating a tonne of content on various subjects, with the goal that some of it would do well in Google search results. If this is your case, you should consult an SEO expert to make sure the hard work you've done isn't going to be affected over the next few months.
At this point, it's hard to say what the exact impact will be. But because you've been writing on as many things as you can rather than concentrating on your area of expertise or what is most useful to your readers, there may be a ranking down-grade on the horizon.
Avoid Too Much Automation in Content
Many businesses rely on machine learning tools, using extensive automation to produce content for them.
These content-generating technologies are pretty good at creating content that ranks well. After all, they incorporate many of the keywords that search engines use to assess how relevant a webpage is.
But extensive automation to produce content is a double-edged sword. No matter its performance on the search results page, most of the time, readers can detect when unhelpful content was authored by a machine learning software rather than a real person. This could run into problems with the rollout of the new Google core update.
Turn to the Experts for Guidance
The latest Google update isn't about changing the game, but lifting the quality of what's available online.
Google is working with professionals in the SEO community to make sure that everyone is prepared for the new changes.
If you're looking for people-first content that will make your website perform even better than ever, turn to the experts at First Page.
With so few benchmarks to understand how specifically your website may be affected, it's best to turn to expertise and a depth of experince. You don't have to work your way forwards in the dark.
Whether you're interested in generating leads, boosting awareness, or amplifying your annual revenues, you'll be in safe hands with our trusted content team. To find out more about what our writers do, take a look at the SEO copywriting and premium content writing services that we offer.
For an SEO strategy that will turn this risk into an opportunity, and get your website up and running faster than your competitors can, get in touch with First Page today.