What is Email Marketing and How Does it Work
Email might not seem as trendy as the latest social media platforms making waves with customers – but it makes an impact where it counts. Email marketing continues to prove remarkably effective at engaging consumers.
It's long been a core digital marketing method for brands looking to build relationships with their customers and increase their conversion rates.
Shooting a tailored message straight into someone's inbox ensures they get the message. With email marketing, brands have the power to dramatically increase awareness and drive customers to product pages.
If your small business is ready to get started for the first time, consider these email marketing trends to capture more attention from your target market.
Who Needs Email Marketing?
In the modern age, customers want to know more about the businesses they purchase from. This means businesses must establish communication channels that highlight their values and explain how a product can solve their problem.
With this in mind, virtually every business can benefit from email marketing. No matter what kind of product or services your business promotes, you can send carefully created emails to ensure consumers keep up to date with your business, receive special offers and are reminded about your existence more often.
Email is also a one-to-one communication medium, meaning you can build an individual relationship with each customer and come to understand their needs on a deeper level.
The Benefits of Email Marketing
Email marketing benefits small businesses in countless ways. Primarily, it's a wonderfully affordable digital marketing strategy that ensures you can reach a specific audience and get them to engage with your brand.
The leading platforms used to generate productive email marketing campaigns also deliver a wealth of data back to the business owner. This allows you to refine your campaign in the future to deliver even better results.
There are also several different types of email marketing strategies that ensure your business can engage its customers to achieve both short- and long-term goals.
Types of Email Marketing Campaigns
One of the standout benefits of email marketing is its great adaptability. Consider the needs of your business and decide on the most effective way to communicate with your customer base.
Engaging Newsletters
While email newsletters don't normally directly promote your products and services, this type of campaign helps your business maintain a close relationship with consumers.
As you want customers to feel invested in your company's success, reaching out with an engaging newsletter is a great way to highlight the latest stories impacting your business.
This is also your chance to showcase your brand's personality, with entertaining and educational newsletters having the potential to resonate with your target market.
By reminding customers about your brand's presence, you can encourage them to revisit your website and check out your latest products.
Attractive Marketing Offers
Marketing offer campaigns are designed to get customers to take action quickly. Whether you're releasing a limited edition product or have a 48-hour sale that people need to know about, email marketing helps get the information out fast.
However, an incredible deal isn't always enough. As customers are bound to receive plenty of marketing emails every single day, you need to ensure your message stands out. How can you do this? By adopting a top-notch approach to copywriting, personalisation and high-quality imagery.
This way, email subscribers will click on your email, digest the message and head straight to your website to take action.
Announcement
Depending on your target market and goals, announcement emails can be highly effective at getting people to take interest in a new product or service.
As this type of email marketing campaign is designed to keep people engaged with your content for longer, revealing the latest developments amongst your product lines will drive people to check out what's new.
Whether you're revealing a new range of shoes or releasing the latest patch of your software, announcement emails are a stellar way to keep people up to date with your brand.
Tips for Email Marketing for Small Businesses
Email marketing has proven to be one of the most effective weapons small businesses have for keeping in touch with customers. If you're wondering how email marketing can help your business, check out these quick tips that'll help you craft the perfect campaign to meet your needs.
Focus on Growing Your Subscribers
Email marketing can only be effective if you have subscribers to receive your message. This means establishing digital marketing techniques that drive people to sign up.
If you've generated a contact list of customers from other means, this can be imported to an email marketing service to kickstart your list.
However, if you're starting from scratch, you need to focus on developing brand awareness through outstanding content, discount offers and social media marketing.
With a smart approach, you can quickly produce new email subscribers and start growing a trusting relationship.
Use the Inverted Pyramid Model
You might be able to communicate with consumers directly with email marketing, but you still don't have long to capture their attention and get them to take action.
This is what makes the inverted pyramid model so effective for crafting each and every email. By starting with an attention-grabbing headline and vibrant imagery, you can immediately gain the focus of consumers.
Then you can build anticipation with an expertly written description before closing out your email with a targeted call-to-action that makes completing the desired action simply irresistible. Give it a go and see how your customers react.
Include High-Quality Visuals
The average customer won't spend all day reading through each email that lands in their inbox. This means you have to take steps to ensure your emails are more eye-catching than the competition, as well as any other messages consumers receive.
Leading your emails with high-quality imagery ensures your message receives more attention. In fact, studies have shown that people can recall 65% of the visual content that they see up to three days later.
Rather than being confronted with a slab of text that takes time and energy to read, a vibrant banner image helps consumers instantly understand the context of your email.
Level Up Engagement with Personalisation
Personalisation is one of the hot topics across digital marketing these days, as innovative technology like artificial intelligence and machine learning helps businesses predict what customers want to see.
This technology can be easily applied to email marketing campaigns, with personalised email marketing generating a median ROI of 122%.
From including the recipient's name in the subject line to sending a tailored discount on a subscriber's birthday, personalised email marketing can significantly enhance your success.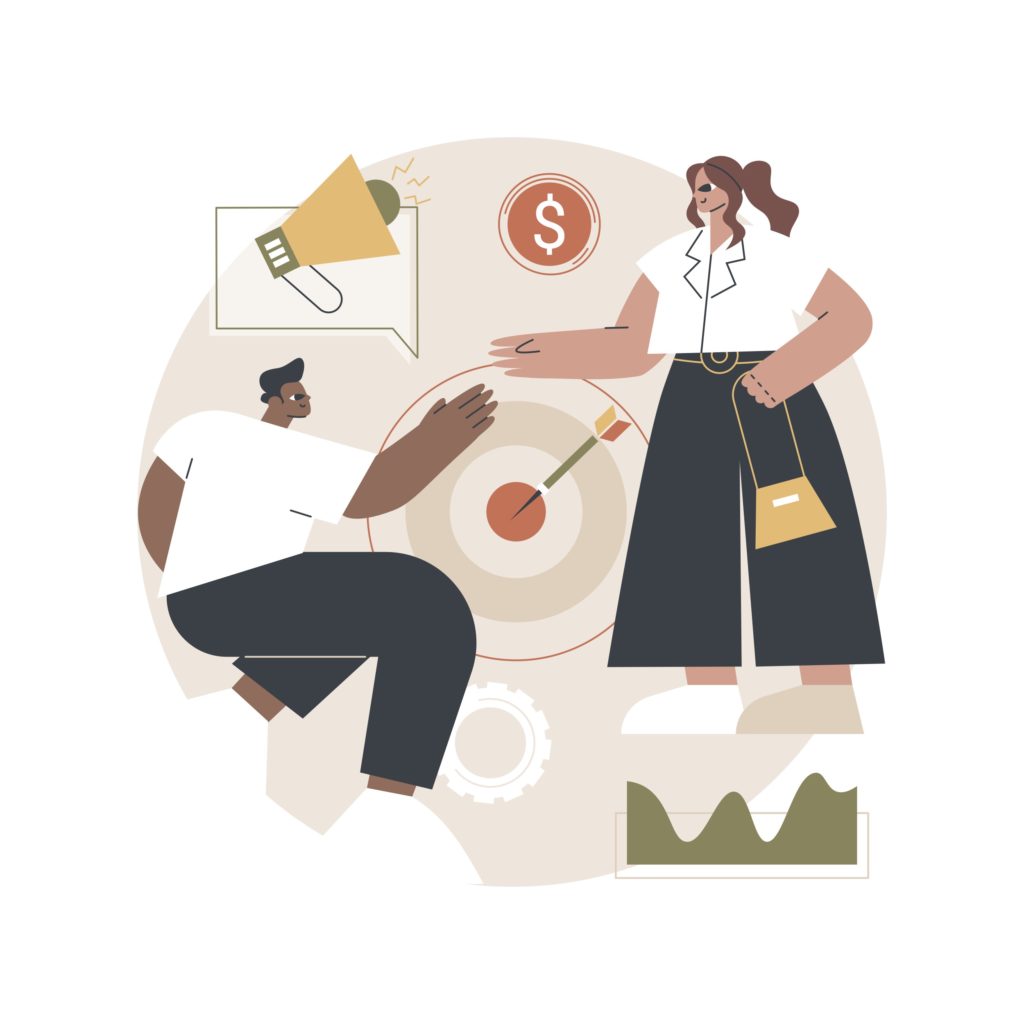 Measure and Adapt
You can boost the benefits of your email marketing campaign by frequently measuring its performance.
There's a wide array of metrics to consider, but unique opens, bounces, emails not opened, and click-through rates can all determine whether your campaign was successful.
If you think your strategy's performance could be better, A/B testing new email marketing ideas might reveal a fresh approach that your target market loves.
Get creative with your email marketing strategies and don't be afraid to adapt if you discover a more effective way of doing things.
Chat to the Experts
Email marketing is a highly effective digital marketing strategy that benefits virtually every kind of business.
But if your company is looking to outperform the competition with maximum efficiency, partnering with the experts at First Page Australia will deliver first-class results.
As our experienced digital marketers take charge of cutting-edge email marketing strategies every day of the week, we know what it takes to achieve your goals.
Start a conversation with our talented team to find out how we can help your business reach its targets and outgrow its biggest rivals.
Our experts also offer seo marketing services to supercharge your business and drive more growth!